You confirmed your subscription! Yay!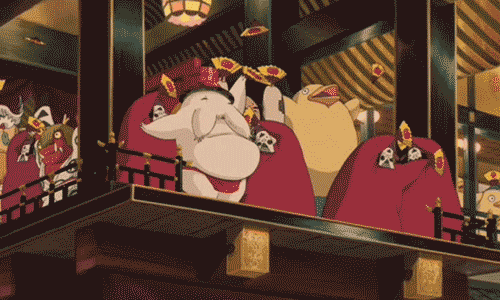 To make sure you get our emails, do this
Now that you've confirmed your email, you should get an email containing the thing you subscribed to.
And from now on you should also get notified of all the new stuff we release from time to time – blog posts, videos, podcast episodes and the like.
But email algorithms are a bit weird nowadays, and there's a chance we might end up in your Spam or Promotions folders.
So let's avoid that and ensure your success rate of getting emails from me by whitelisting our email address.
Back in the old days, it was fairly easy to convince an email provider that you honestly wanted emails from a specific address.
Today it's a bit more complicated but once you do these few steps for the first time you'll be in much better control of your email inbox and less prone to what the algorithm decides.
Step 1: Add to address book
Easy peasy. Go to your email provider, and add hello@weirdlysuccessful.org to your address book.
Step 2: Get me out of spam!
We're sad when we get thrown in the Spam folder.
To avoid that, go to your Spam folder and see if our email's there.
If it is, drag it to your Inbox or click Not Spam or equivalent, to teach your email provider not to put our emails there.
You can also do the same round in your Promotion folder or equivalent.
Step 3: Fun with allow / safe lists
To whitelist an email, you need to find your email provider's whitelisting function, which means you effectively tell it to always deliver our emails to the Inbox.
That should be default, but you know.
To do this on Gmail, click here for instructions.
For Yahoo, Outlook and AOL, check out this handy guide.
"Halp, still not getting it!"
If you've done the above and don't get your next email within an hour, write us at hello@weirdlysuccessful.org and we'll help you find it. 🙂
"What else ya got?"
Once you're done with all the email shenanigans, you can look around the website, And once we have something new up, we'll send you an email. 🙂 Here are our latest articles, for example:
---
Asterisk section
*Weirdo Points are added to your Weirdo Point total every time you remember you have Weirdo Points. You get 1 bonus Weirdo Point for scrolling down to the asterisk section. Weirdo Points don't have tangible value and cannot be exchanged for other kinds of points. Weirdo Points are non-transferable to other weirdos unless expressly allowed in writing, in order to ensure no single weirdo becomes too powerful and cause an imbalance in the Intercontinental Field of Weird. (Please refer to page 37 of the Weirdo Point Transfer Request Form.) We treat Weirdo Point security very seriously, and our underground research facility in Antarctica employs a 147-person monitoring team to maintain Global Weirdness Distribution Balance. You get 3 additional Weirdo Points for reading to the end of the asterisk section.